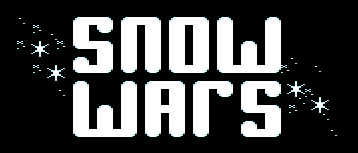 Snow Wars
The kids from a rival town are invading! You and your snowball skills are all that is standing in their way. Try to score the highest as wave after wave of enemies appear! There may be a polar bear or two as well...
Use joystick 2 to move left and right. Press and hold the fire button between the trees to build a snowball. You can build small, medium and large. Push up on the joystick when you are below a snowball to throw it. The larger the snowball, the more damage or does. You get more points for hitting further away enemies.
Good luck in the Snow Wars!
Works on PAL C64 hardware and emulators like Vice. Also works on TheC64 Mini and Maxi.
Code, art, sound and music by Monte Boyd.
Originally appeared on ZZAP! 64 Issue #2 coverdisk.
Download
Click download now to get access to the following files:
Comments
Log in with itch.io to leave a comment.
Seems to work fine on NTSC VICE... going to see if it works fine on NTSC hardware too.
Really fun game. If this had been released back in the day I definitely would have bought it. Keep up the good work!